---
Metalcore Steel - Behind Unseen Walls pt1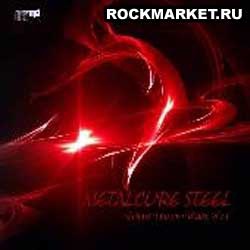 Band: Metalcore Steel
Album: Behind Unseen Walls pt1
Year: 2008
Country: Russia
Format: CD, mp3
Genre: Metalcore
Label: IML

Tracklist:

01. EVERGREEN TERRACE "Losing All Hope Is Freedom"
02. EVERGREEN TERRACE VS XONE FIF "Evergreen Terrace VS Xone FIF"
03. LIFE IN YOUR WAY "And Still Our Time"
04. LIFE IN YOUR WAY "Ignite And Rebuild"
05. FAUST AGAIN "Seizing our Souls"
06. FAUST AGAIN "Hope Against Hope"
07. GODSEND "Rise of the Stabbed"
08. GODSEND "The Inhuman Saviour"